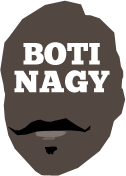 ---
Advertising opportunities available.
Please contact me.
---
In: SA, Misc — Thursday, 9 Jan, 2020
BASKETBALL SA after a long hiatus and inspired by events conducted by rival state associations, is re-launching its longstanding Hall of Fame and inducting its first list of candidates of the decade on Friday, February 7.
In: SA, Misc — Thursday, 19 Dec, 2019
BRAD Haydon is the new Chairman of the Free Throw Foundation, with the SA basketball charity's founder David Spear tomorrow performing his final duties at its festive season luncheon featuring Opals coach Sandy Brondello.
In: NBL, WNBL, Boomers & Opals, SA — Sunday, 24 Nov, 2019
WHEN isn't it a big week of basketball here at Basketball On The Internet, although the Boomers coach stepping down doesn't happen every day!
In: NBL, WNBL, SA — Saturday, 23 Nov, 2019
ADELAIDE's basketball elite performed exceptionally at last night's annual South Australian Sports Star of the Year awards, Lightning mentor Chris Lucas named the Coach of the Year and Vanessa Devlin the Official of the Year.
In: WNBL, SA — Monday, 28 Oct, 2019
IT'S official. The North Adelaide Rockets Basketball Club officially has moved into the Lights Community and Sports Centre at Lightsview, farewelling its former digs at Hillcrest Stadium yesterday.
In: Boomers & Opals, SA, Misc — Friday, 18 Oct, 2019
THE Free Throw Foundation has scored another superstar speaker for its next fundraiser luncheon on December 20, with "The Bron" - Opals coach Sandy Brondello - secured to share her plans for our Tokyo Olympics gold rush.
In: WNBL, SA — Thursday, 15 Aug, 2019
TED Powell, the West Adelaide Bearcats' stalwart whose vision led to the formation of the Women's National Basketball League, died yesterday, aged 75.
In: NBL, WNBL, SA — Tuesday, 6 Aug, 2019
REVELATIONS the Adelaide 36ers had even forsaken their traditional and ancestral home at Titanium Security Arena for practice purposes, simply pointed forward to more dark days ahead for basketball in South Australia.
In: SA — Tuesday, 23 Jul, 2019
SOUTHERN Tigers import CJ Turnage and Eastern's superstar Carmen Tyson-Thomas have won the most prestigious individual accolades in SA's Premier League, claiming the Woollacott and Halls Medals respectively.
In: NBL, SA — Tuesday, 16 Jul, 2019
BARRY Richardson, the visionary who presided over South Australia's most successful era of basketball evolution, has died, aged 78.