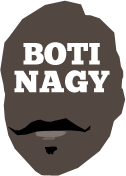 ---
Advertising opportunities available.
Please contact me.
---
In: SA, Misc — Saturday, 2 Sep, 2017
MOUNT Gambier today claimed its third SEABL Men's Championship in four years with a rousing 92-85 Grand Final win over perennial rival Dandenong Rangers.
In: SA — Sunday, 20 Aug, 2017
WEST Adelaide Bearcats have romped to the club's historic first BSA Premier League men's championship in 21 years as have Southern Tigers' women, both clubs toasting successes last enjoyed in 1996.
In: NBL, WNBL, Boomers & Opals, NBA, SA, Flashbacks, Misc — Monday, 14 Aug, 2017
LAST week the NBL and NBA announced three joint matches coming up within two months. FOX SPORTS then revealed its full commitment to Aussie basketball. Five years ago when B.O.T.I. launched, it was a hell of a different story as you can see from this "special edition" centenary of "FLASHBACKS."
In: SA — Sunday, 13 Aug, 2017
ALEX Wilson today joined just Tess Madgen and Cayla George (nee Francis) as Halls Medallists at Eastern while South import Eian Davis claimed the Woollacott Medal.
In: SA — Friday, 28 Jul, 2017
WEST Adelaide Bearcats tomorow night will live steam their BSA Premier League men's Elimination Final against Sturt Sabres at Port Adelaide Stadium.
In: NBL, WNBL, Boomers & Opals, NBA, SA, Flashbacks — Saturday, 15 Jul, 2017
NO, the pictures here are not from a teenager's bedroom. It's the loft where B.O.T.I. gets the work done and the reason blogs have been more spartan this past week.
In: NBA, SA — Sunday, 2 Jul, 2017
PATTY Mills next month will hit Adelaide as a $50million-man, the author of a children's book series and as perhaps Australia's most popular NBA player.
In: NBA, SA — Friday, 30 Jun, 2017
NBA champion and Boomers superstar Patty Mills is coming to Adelaide and you can hear him speak at a special fundraising lunch on Tuesday, August 1.
In: WNBL, SA — Monday, 19 Jun, 2017
THE trajectory on Tahlia Fejo's career, far higher than the peak of the arc on her 3-pointer, won't be slowed by something as paltry as a sprained ankle.
In: NBL, WNBL, Boomers & Opals, NBA, SA — Thursday, 15 Jun, 2017
SOURCES TELL ME … 2 : OK, that should read "sauces" because this info comes directly from key insiders, Messrs Hollandaise and Bernaise, and Mademoiselle Bechamel, so expect these to spread.