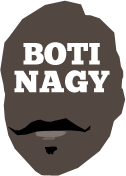 ---
Advertising opportunities available.
Please contact me.
---
In: SA, Flashbacks — Saturday, 18 Jul, 2020
WELCOME back. I am delighted and humbled to say how much positive feedback I received with my last two FLASHBACK features, encompassing Chapter 1 of my forthcoming memoir. It's allowed me to be talked into giving you the second chapter this weekend, with Part 1 today.
In: SA — Tuesday, 30 Jun, 2020
TRIPLE-NBL Coach of the Year and championship-winning coach Joey Wright will run a super camp at Titanium Security Arena in Adelaide next week for kids 10-18 and of any skill level.
In: Boomers & Opals, SA, Flashbacks — Sunday, 31 May, 2020
IF you've been wondering where I've been lately, truth is with COVID-19, there's just been a lot of tail-chasing stories which I've happily left to others while being prompted to write a memoir, as inspired by former journo colleagues Derek Pedley and Vincent Ross.
In: NBL, SA — Thursday, 27 Feb, 2020
AS we told you they would three weeks ago, the Adelaide 36ers and coach Joey Wright "officially" parted company this week but the NBL championship winner and three-time Coach of the Year is believed to be earmarked for the head coach role at University of Texas Longhorns.
In: SA, Misc — Tuesday, 4 Feb, 2020
IF BASKETBALL SA had recognised the contribution to the sport and promotion of it which the late Noel Woollacott selflessly supplied, he easily would have been the historic first ever inductee into its Hall of Fame.
In: NBL, WNBL, NBA, SA — Sunday, 2 Feb, 2020
THIS past week started sadly and it got worse before it pulled out of it at the weekend so if you missed something, double-check now with our look back over the past seven days.
In: WNBL, Boomers & Opals, SA — Saturday, 1 Feb, 2020
IT'S less than a week now to BASKETBALL SA's Hall of Fame ceremony next Friday at Stamford Grand in the Adelaide CBD, with North Adelaide Rockets and Opals star Marina Wood (nee Moffa) among the first inductees of the new decade.
In: Boomers & Opals, SA — Thursday, 30 Jan, 2020
TODAY is your last chance to purchase tickets for the BASKETBALL SA Hall of Fame dinner tomorrow-week at Stamford Plaza, the first ceremony of the decade to feature the elevation of Dr Werner Linde to "Legend" status.
In: Boomers & Opals, SA — Wednesday, 29 Jan, 2020
IN another sad day for basketball, Mike Dancis, literally a giant of the game in South Australia, passed away in his sleep today at Glynde Lutheran Home, aged 80.
In: Boomers & Opals, SA — Tuesday, 28 Jan, 2020
TICKETS are going fast for the relaunch of the BASKETBALL SA Hall of Fame on Friday-week at Stamford Plaza, the first list of inductees for the decade including North Adelaide Rockets and SA great as a player and coach, Kay McFarlane.