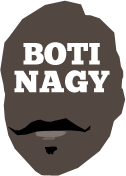 ---
Advertising opportunities available.
Please contact me.
---
In: Boomers & Opals, SA, Misc — Friday, 26 May, 2017
ONE of the things we don't do well in basketball as a sport unto itself is preserve and honour the game's history and growth across Australia.
In: NBL, WNBL, Boomers & Opals, NBA, SA, Flashbacks, Misc — Friday, 19 May, 2017
IT'S over. Goodnight and goodbye to The Advertiser, the Sunday Mail, the late lamented The News newspaper and to the mighty News Corp – formerly News Ltd – as I retire today after 43-plus years as a basketball writer.
In: SA — Tuesday, 2 May, 2017
NORTH Adelaide Rockets will be heading out of (Jo) Hillcrest Stadium sooner than later and there are hopes the new redevelopment at St Clair for Woodville will approximate what's happened for Norwood at Campbelltown.
In: NBL, SA — Monday, 3 Apr, 2017
ANTHONY Drmic closed his NBL season with Adelaide 36ers ejected in their last game. On Saturday, he started his Premier League career with Southern Tigers the same way!
In: SA — Saturday, 1 Apr, 2017
BASKETBALL SA's Premier League is following the NBL trend with several teams importing point guards to run their teams when the season tips off tonight.
In: SA — Wednesday, 15 Mar, 2017
NOT exactly sure when it happened (because, like many, I took my eye off the ball) but somewhere in the last quarter-century, elite basketball in South Australia did a staggering back-flip.
In: SA — Saturday, 28 Jan, 2017
THE Waikerie Community Sports Centre will host a basketball bonanza on the first weekend of March with the inaugural "Roundball Riverland Rumble".
In: NBL, SA — Saturday, 22 Oct, 2016
KEN Richardson, easily the greatest American import to play in Australia through the 70s, the NBL's inaugural MVP and its second most successful coach, died three years ago today. He still is not in the BA Hall of Fame.
In: SA, Misc — Wednesday, 12 Oct, 2016
IVARS Blicavs probably is the least known of the famous sporting family, its Latvian origins originally leading it to basketball where several of his family members thrived.
In: SA — Sunday, 11 Sep, 2016
SOUTHERN Tigers' championship success last night in SA's Premier League is not the club's first title.