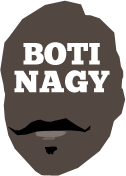 ---
Advertising opportunities available.
Please contact me.
---
In: SA, Misc — Friday, 12 Jul, 2019
DESCRIBED by Dean Brogan as a "remarkable man", legendary sports icon Kevin Sheedy will talk exclusively to the Free Throw Foundation lunch on Thursday about "Basketball to Footy."
In: NBL, SA, Misc — Friday, 5 Jul, 2019
BASKETBALL Australia is bearing the brunt of the heat today for its decision to prevent Mount Gambier from joining the NZ NBL in 2020, but in truth it had no option other than to rule against the Pioneers.
In: SA, Misc — Monday, 24 Jun, 2019
AFL Hall of Fame legend, former Richmond star and four-time Essendon premiership coach Kevin Sheedy is the prize guest for the Free Throw Foundation's next big lunch on Thursday, July 18.
In: SA, Misc — Thursday, 13 Jun, 2019
MULTIPLE SEABL champion Mt Gambier Pioneers - the club left out in the cold when the new NBL1 competition was formed - has followed the lead of Tasmania's Southern Huskies and nominated for the NZ-NBL next year.
In: NBL, WNBL, Boomers & Opals, SA — Thursday, 30 May, 2019
THE Boomers have added an X-Man, the NBL has announced a fourth All Star team to hit China next month and another Kiwi is bound for the Boomers ... the Melbourne Boomers.
In: WNBL, Boomers & Opals, SA — Wednesday, 29 May, 2019
SOUTH Australia has seven players in Sandy Brondello's Opals squad for the 2019 FIBA Asia Cup as Australia chases Gold in its recent topsy-turvy run of top-two podium finishes.
In: NBL, WNBL, SA — Friday, 24 May, 2019
ADELAIDE's elite national league coaches Joey Wright and Chris Lucas go under the griller next Friday but tickets rapidly are running out for the Free Throw Foundation's lunch at The Highway in Adelaide.
In: NBL, WNBL, SA — Tuesday, 7 May, 2019
CHRIS Lucas (Lightning) and Joey Wright (36ers) - two of the most successful coaches in the WNBL and NBL respectively - will lay their off-seasons bare at this month's Free Throw Foundation lunch on May 31.
In: WNBL, Boomers & Opals, NBA, SA — Thursday, 11 Apr, 2019
ALANNA Smith is on the threshold of becoming Australian women's basketball's biggest international name, and Ezi Magbegor isn't far behind, the dynamic duo today taken in the first round of the WNBA draft.
In: SA, Flashbacks — Saturday, 6 Apr, 2019
*FLASHBACKS, my irregular "lucky dip" where I just reach into my drawers of old Australian basketball stuff and transcribe or post whatever I find for you.