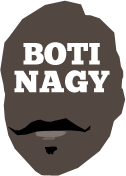 ---
Advertising opportunities available.
Please contact me.
---
In: WNBL, SA — Sunday, 15 Nov, 2020
ADELAIDE snuck its nose in front at the game's death tonight to stave off a near-miss upset by Perth Lynx 74-69, taking its record at the WNBL hub in north Queensland to 2-0 with another thrilling win.
In: WNBL, SA — Saturday, 14 Nov, 2020
SOUTH Australian junior girls basketball traditionally is dominated by Sturt and Forestville but it was the far less-fancied Eastern Mavericks which could take a justifiable bow tonight as Melbourne Boomers swamped WNBL title favourite Southside 89-72 in Townsville.
In: SA — Thursday, 12 Nov, 2020
SATURDAY, November 14. If you aren't already ahead of the game and have Saturday's date circled in your calendar, do it now to mark 2020's best social day for basketball lovers.
In: SA — Wednesday, 28 Oct, 2020

In: WNBL, Boomers & Opals, SA, Misc — Monday, 26 Oct, 2020
THE sight of Julie Nykiel inbounding a baseline ball after an opposition basket, sprinting up the split-line and receiving a pass back for a layup was one of the most common on courts across SA and Australia for more than a decade in the 70s-80s.
In: SA, Flashbacks — Sunday, 19 Jul, 2020
WELCOME back. I hope you checked in yesterday and enjoyed Part 1 of Chapter 2 of my work-in-progress memoir. Here's Part 2 today and thanks for the encouragement and support from so many of you.
In: SA, Flashbacks — Saturday, 18 Jul, 2020
WELCOME back. I am delighted and humbled to say how much positive feedback I received with my last two FLASHBACK features, encompassing Chapter 1 of my forthcoming memoir. It's allowed me to be talked into giving you the second chapter this weekend, with Part 1 today.
In: SA — Tuesday, 30 Jun, 2020
TRIPLE-NBL Coach of the Year and championship-winning coach Joey Wright will run a super camp at Titanium Security Arena in Adelaide next week for kids 10-18 and of any skill level.
In: Boomers & Opals, SA, Flashbacks — Sunday, 31 May, 2020
IF you've been wondering where I've been lately, truth is with COVID-19, there's just been a lot of tail-chasing stories which I've happily left to others while being prompted to write a memoir, as inspired by former journo colleagues Derek Pedley and Vincent Ross.
In: NBL, SA — Thursday, 27 Feb, 2020
AS we told you they would three weeks ago, the Adelaide 36ers and coach Joey Wright "officially" parted company this week but the NBL championship winner and three-time Coach of the Year is believed to be earmarked for the head coach role at University of Texas Longhorns.