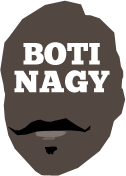 ---
Advertising opportunities available.
Please contact me.
---
In: SA, Flashbacks — Saturday, 30 Mar, 2019
*FLASHBACKS, my irregular "lucky dip" where I just reach into my drawers of old Australian basketball stuff and transcribe or post whatever I find for you.
In: SA, Misc — Sunday, 27 Jan, 2019
BASKETBALL games on TV from all around the world ... a "One-Stop Shop" for all your hoops viewing needs? And it's free? Sounds like a dream but it's been made reality by an Adelaide computer wiz kid.
In: SA, Misc — Friday, 21 Dec, 2018
MOUNT Gambier Pioneers WILL compete in Basketball SA's 2019 Premier League after all, sanity prevailing today with the 10 existing clubs revisiting their decision to exclude the four-time SEABL champions.
In: SA, Misc — Wednesday, 19 Dec, 2018
FOUR-time SEABL men's champion Mount Gambier effectively has been told to 'go jump in the lake' by Basketball SA's Premier League competition, leaving the future of one of the nation's best-run basketball clubs in the air.
In: NBL, SA, Misc — Thursday, 15 Nov, 2018
IT'S not too late! Basketball Australia Hall of Famer Cal Bruton will be rocking the audience tomorrow at the Free Throw Foundation lunch but he'll also be sharing his knowledge on court and there's still time to get a piece of the action.
In: NBL, SA — Friday, 2 Nov, 2018
REUBEN Te Rangi may have had a career night and Adam Gibson the "perfect shooting game" but it was the Kiwi warrior Mika Vukona who set up Brisbane's 108-98 NBL win over Adelaide tonight.
In: NBL, SA, Misc — Wednesday, 24 Oct, 2018
BASKETBALL Australia Hall of Famer Cal Bruton is promising a "warts and all" expose of his life and career when he stars as the guest speaker at the Free Throw Foundation's November lunch.
In: NBL, SA — Saturday, 20 Oct, 2018
ADRIS DeLeon and Jerome Randle last night put on a show within a show as the 36ers repeated their road win over Sydney 106-101 in front of a huge NBL crowd at Titanium Security Arena.
In: WNBL, SA — Saturday, 20 Oct, 2018
MAC Adelaide Lightning last night repeatedly had defending WNBL champion Townsville on the ropes but was unable to deliver the KO blow, paying the ultimate price.
In: WNBL, SA — Saturday, 13 Oct, 2018
DOWN a key player in WNBA import Kayla Alexander, Adelaide today played exemplary defence and revealed a superstar in Nia Coffey as it took down the Lynx in Perth 78-66 in their opening game of WNBL Season 2018-19.