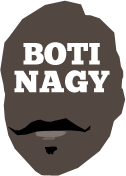 ---
Advertising opportunities available.
Please contact me.
---
In: NBL, WNBL, NBA, SA — Friday, 1 Nov, 2013
THE danger in having our NBL referees miked is on those very rare occasions when they say something that they might later wish the world at large had not heard.
In: NBL, SA, Misc — Monday, 28 Oct, 2013
FRIENDS of the late, great basketball superstar Ken Richardson will hold a memorial service for him on Friday at Stoke Hills Wharf in Darwin.
In: NBL, SA — Tuesday, 22 Oct, 2013
KEN Richardson, the NBL's original Most Valuable Player in its inaugural 1979 season, passed away today peacefully in Darwin after a long illness.
In: NBL, Boomers & Opals, NBA, SA, Misc — Wednesday, 16 Oct, 2013
LUC Longley's visit to Adelaide last weekend for Free Throw Foundation functions reinforced what a superb ambassador he is for our game and just how lucky we are in basketball.
In: NBL, NBA, SA, Misc — Monday, 9 Sep, 2013
NOT sure anyone is awake at NBL.TV but if so, Perform's boys should be jumping all over themselves to film every game at the Blitz in Sydney next week and offer the games to potential subscribers for free.
In: SA — Sunday, 8 Sep, 2013
BASKETBALL SA needs to extract the digit and either make its 2014 State Basketball League something truly worth contesting, "pull the pin" and return to the SEABL or have its clubs "demerge".
In: NBL, SA, Misc — Monday, 2 Sep, 2013
COME on now. "Fans" cannot already be seriously dismissing the chances of NBL teams on the basis of half-baked, half-lineup preseason games or "exceptional recruiting."
In: NBL, SA — Friday, 30 Aug, 2013
BUSY day today at the keyboard for my employer NewsLtd so bear with me blogofiles - tomorrow will be a brighter day.
In: NBL, Boomers & Opals, SA, Misc — Thursday, 29 Aug, 2013
ATTENDED my first Adelaide 36ers practice of the preseason today under the new regime of NBL championship-winning coach Joey Wright and came away impressed with the club's direction - up.
In: NBL, SA, Misc — Monday, 26 Aug, 2013
GARY Ervin is excited about the talent level in the 2013-14 NBL, whether we're talking James Ennis or Stephen Dennis.