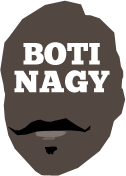 ---
Advertising opportunities available.
Please contact me.
---
In: NBL, WNBL, SA — Sunday, 25 Aug, 2013
THE older I get, the more nostalgic I seem to become so today was a treat to see Julie Nykiel, Eddie Murtagh, Huba Nagy, Cass Pujals and Mike McKay once again.
In: NBL, Boomers & Opals, NBA, SA, Misc — Friday, 9 Aug, 2013
THE NBL draw is out, the Opals suffer a blow, my brother gets his own line, and Ben Madgen shows again he is a special athlete and person – all in all, it was a pretty good day.
In: NBL, SA — Tuesday, 6 Aug, 2013
THE new NBL expects to reveal its finalised draw "within a few days" as it continues its behind-the-scenes revamping of its rejuvenated product.
In: NBL, NBA, SA, Misc — Tuesday, 30 Jul, 2013
McDONALDS today formally backing the Townsville Crocodiles as the NBL club's naming rights sponsor is a bigger story than most sponsorship yarns as the climate of trepidation around the league shifts to anticipation instead.
In: NBL, WNBL, Boomers & Opals, NBA, SA — Wednesday, 24 Jul, 2013
WOULD love to see the 10-man Boomers team – OK, Basketball Australia is calling it a "squad" – announced today playing a game or two.
In: NBL, WNBL, Boomers & Opals, NBA, SA — Thursday, 18 Jul, 2013
THE best aspect of Brendan Joyce's appointment as Opals coach is not the culture shift, enthusiasm, work ethic or his heart-on-the-sleeve, bleed green-and-gold approach – though, of course, that is mightily refreshing and upbeat.
In: NBL, Boomers & Opals, NBA, SA, Misc — Wednesday, 17 Jul, 2013
IT will be interesting to see FIBA's next set of international rankings in the wake of Australia's stellar performance at the World University Games in Kazan, Russia.
In: SA — Wednesday, 10 Jul, 2013
WHAT is up with Adelaide Arena?
In: NBL, Boomers & Opals, NBA, SA, Misc — Monday, 24 Jun, 2013
RATINGS for Friday's (Thursday night's) seventh game of the NBA Finals reached a level befitting the final game of a championship series.
In: NBL, WNBL, Boomers & Opals, SA — Thursday, 20 Jun, 2013
DID you know BJ Anthony is not the first (I) New Zealander to be signed by the Adelaide 36ers?