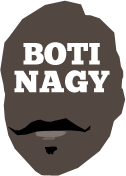 ---
Advertising opportunities available.
Please contact me.
---
In: SA — Friday, 28 Jul, 2017
WEST Adelaide Bearcats tomorow night will live steam their BSA Premier League men's Elimination Final against Sturt Sabres at Port Adelaide Stadium.
In: NBL, WNBL, Boomers & Opals, NBA, SA, Flashbacks — Saturday, 15 Jul, 2017
NO, the pictures here are not from a teenager's bedroom. It's the loft where B.O.T.I. gets the work done and the reason blogs have been more spartan this past week.
In: NBA, SA — Sunday, 2 Jul, 2017
PATTY Mills next month will hit Adelaide as a $50million-man, the author of a children's book series and as perhaps Australia's most popular NBA player.
In: NBA, SA — Friday, 30 Jun, 2017
NBA champion and Boomers superstar Patty Mills is coming to Adelaide and you can hear him speak at a special fundraising lunch on Tuesday, August 1.
In: WNBL, SA — Monday, 19 Jun, 2017
THE trajectory on Tahlia Fejo's career, far higher than the peak of the arc on her 3-pointer, won't be slowed by something as paltry as a sprained ankle.
In: NBL, WNBL, Boomers & Opals, NBA, SA — Thursday, 15 Jun, 2017
SOURCES TELL ME … 2 : OK, that should read "sauces" because this info comes directly from key insiders, Messrs Hollandaise and Bernaise, and Mademoiselle Bechamel, so expect these to spread.
In: Boomers & Opals, SA, Misc — Friday, 26 May, 2017
ONE of the things we don't do well in basketball as a sport unto itself is preserve and honour the game's history and growth across Australia.
In: NBL, WNBL, Boomers & Opals, NBA, SA, Flashbacks, Misc — Friday, 19 May, 2017
IT'S over. Goodnight and goodbye to The Advertiser, the Sunday Mail, the late lamented The News newspaper and to the mighty News Corp – formerly News Ltd – as I retire today after 43-plus years as a basketball writer.
In: SA — Tuesday, 2 May, 2017
NORTH Adelaide Rockets will be heading out of (Jo) Hillcrest Stadium sooner than later and there are hopes the new redevelopment at St Clair for Woodville will approximate what's happened for Norwood at Campbelltown.
In: NBL, SA — Monday, 3 Apr, 2017
ANTHONY Drmic closed his NBL season with Adelaide 36ers ejected in their last game. On Saturday, he started his Premier League career with Southern Tigers the same way!