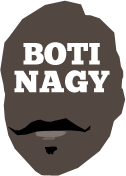 ---
Advertising opportunities available.
Please contact me.
---
In: SA — Sunday, 23 Feb, 2014
YOU know if you come here often or browse here occasionally that I don't generally suggest you go elsewhere.
In: SA — Wednesday, 5 Feb, 2014
THE Free Throw Foundation is delighted to announce today the inaugural release of funding is now available to the SA Basketball community through its "Assist Program".

In: SA, Misc — Wednesday, 11 Dec, 2013
HERE'S a pair of rare midweek "Flashbacks" - one from 2012, the other from 1941.
In: NBL, SA, Misc — Wednesday, 4 Dec, 2013
ROB Beveridge is in China, after accepting the role of head coach of the Chinese Basketball Association's Shanghai Sharks, the club owned by former NBA star Yao Ming.
In: SA, Misc — Friday, 22 Nov, 2013
SOL Johnson's death this week won't pass with the same degree of national attention or reaction as some of the higher profile players and people the game has lost of late.
In: NBL, WNBL, SA — Friday, 22 Nov, 2013
THERE'S a lot of things I just don't understand and probably never will but when a sport like basketball, battling to reclaim a place in mainstream consciousness, fights itself, I can't help but despair.
In: NBL, WNBL, NBA, SA — Friday, 1 Nov, 2013
THE danger in having our NBL referees miked is on those very rare occasions when they say something that they might later wish the world at large had not heard.
In: NBL, SA, Misc — Monday, 28 Oct, 2013
FRIENDS of the late, great basketball superstar Ken Richardson will hold a memorial service for him on Friday at Stoke Hills Wharf in Darwin.
In: NBL, SA — Tuesday, 22 Oct, 2013
KEN Richardson, the NBL's original Most Valuable Player in its inaugural 1979 season, passed away today peacefully in Darwin after a long illness.
In: NBL, Boomers & Opals, NBA, SA, Misc — Wednesday, 16 Oct, 2013
LUC Longley's visit to Adelaide last weekend for Free Throw Foundation functions reinforced what a superb ambassador he is for our game and just how lucky we are in basketball.