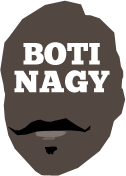 ---
Advertising opportunities available.
Please contact me.
---
In: Boomers & Opals, Misc — Monday, 22 May, 2017
AUSTRALIA's chances of putting our best foot forward at FIBA's 3X3 World Qualifying Tournament in Mongolia next month have suffered a blow with London Olympian Peter Crawford unable to participate.
In: NBL, WNBL, Boomers & Opals, NBA, SA, Flashbacks, Misc — Friday, 19 May, 2017
IT'S over. Goodnight and goodbye to The Advertiser, the Sunday Mail, the late lamented The News newspaper and to the mighty News Corp – formerly News Ltd – as I retire today after 43-plus years as a basketball writer.
In: Boomers & Opals, Misc — Monday, 8 May, 2017
AUSTRALIA's NBL-based Boomers will face Japan, the Philippines and Chinese Taipei in the first round of Asian Group qualifiers ahead of FIBA's 2019 World Cup in China.
In: Misc — Monday, 8 May, 2017
TOWNSVILLE will represent Australia in Mongolia at FIBA's World Tour Event next month after yesterday winning the Champions League Basketball's CLB3X3 Aussie Summer Series Grand Final.
In: Misc — Saturday, 6 May, 2017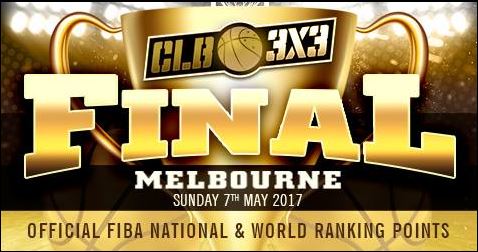 In: Misc — Friday, 5 May, 2017
HEADGEAR is in for basketball players, as of October this year, following a landmark FIBA decision yesterday in Hong Kong.
In: Misc — Thursday, 4 May, 2017
LONDON Olympian Peter Crawford and his former Townsville Crocodiles NBL teammates Luke Schenscher headline Sunday's CLB 3X3 Grand Final Series at "The Triangle" in St Kilda.
In: NBA, Misc — Monday, 24 Apr, 2017
REPRINTING this tribute yesterday by DAVID DC COLES for GREG MARIUS, founder of the EBC tournament in New York's famed Rucker Park.
In: Boomers & Opals, Misc — Sunday, 2 Apr, 2017
THE late, great Ian Davies and fellow Olympics star Annie LaFleur's inductions into the NSW Basketball Hall of Fame only further add to its credibility.
In: WNBL, Boomers & Opals, Misc — Monday, 27 Mar, 2017
WHEN Erin Phillips tomorrow night wins the – as yet – unnamed AFLW equivalent of the Brownlow Medal, the 2006 FIBA Women's World Champion's name permanently should be engraved on it.