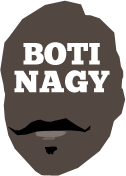 ---
Advertising opportunities available.
Please contact me.
---
In: Misc — Monday, 14 Jun, 2021
The Fix Is In.
In: Misc — Monday, 7 Jun, 2021
BOOK REVIEW: Entertaining, informative and just sufficiently irreverent but not to anyone's detriment, Huw Beynon's "Ballin' in Black: Our Tall Blacks Test Centurions" is a terrific new basketball tome from across the Tasman.
In: NBL, NBA, Misc — Saturday, 1 May, 2021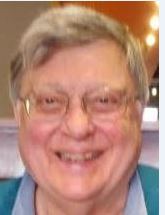 BOB'S CORNER: ESPN (and others) are reporting that the long-awaited Josh Giddey triple-double, combined with the news of the upcoming NBA draft, has created Josh Giddey news on his side of the pond, reports our US correspondent BOB CRAVEN. Giddey, the 18-year-old Adelaide 36ers tyro is the first Aussie member of the Next Stars program.
In: Misc — Saturday, 10 Apr, 2021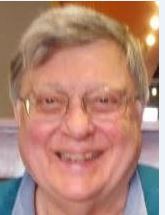 BOB'S CORNER: Our US correspondent BOB CRAVEN (left) had his fingers and toes crossed Gonzaga would complete its NCAA campaign undefeated but come the Final of the tournament and Baylor University prevailed 86-70, costing the Zags a shot at recreating history.
In: NBL, WNBL, Misc — Tuesday, 5 Jan, 2021
BRAD Rosen took a break from his Christmas shopping to sit down for one last 2020 podcast with me, but it's taken a while to recover and post the thing, so forgive us for being dated. At least we're not quite ready for carbon-dating.
In: NBL, Boomers & Opals, Misc — Sunday, 3 Jan, 2021
AROUND basketball long enough to (erroneously, as it turns out) believe I knew most of its history, Grantley Bernard's collaboration with Lindsay Gaze to produce "GAZE. The Man. The Player. The Coach." is a revelation from start to finish.
In: WNBL, Boomers & Opals, SA, Misc — Monday, 26 Oct, 2020
THE sight of Julie Nykiel inbounding a baseline ball after an opposition basket, sprinting up the split-line and receiving a pass back for a layup was one of the most common on courts across SA and Australia for more than a decade in the 70s-80s.
In: NBA, Misc — Monday, 28 Sep, 2020
VISUAL Concepts' NBA 2K21, the 22nd instalment of the acclaimed 2K series, was released to a worldwide audience early this month and it's time to jump aboard.
In: Flashbacks, Misc — Saturday, 6 Jun, 2020
AS revealed here last week, I've been buried in my PC banging out my memoir, inspired by colleagues Derek Pedley and Vincent Ross. So here now is Parts Two and Three of Chapter One. Settle in with a cup of coffee because this is a longer read. Or, of course, don't.
In: WNBL, Misc — Friday, 20 Mar, 2020
THE WNBL's 2016 Betty Watson Youth Player of the Year, former Lightning and Lynx guard/forward Alex Ciabattoni has been playing in Italy, arguably now the epicentre of the COVID-19 virus.