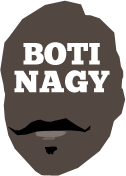 ---
Advertising opportunities available.
Please contact me.
---
In: NBL, Misc — Saturday, 25 Aug, 2018
MARK Dickel is one of New Zealand's most successful ballers and now equally established as a top coach, the former Victoria Titans NBL playmaker today graciously sharing his coaching philosophy for young and old alike.
In: SA, Misc — Thursday, 23 Aug, 2018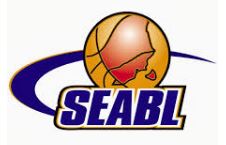 HOBART Chargers and Bendigo Lady Braves look likely to be the "farewell" champions of the SEABL following Basketball Australia's decision to abandon managing the country's longest-running interstate league.
In: NBL, WNBL, SA, Misc — Sunday, 19 Aug, 2018
BASKETBALL around the nation enjoyed some amazing grand finals over this weekend, with WNBL championship winners Gabrielle Richards and Kelly Wilson by far the standouts in the SEABL women's decider.
In: Boomers & Opals, Misc — Saturday, 18 Aug, 2018
NBL stalwarts Chris Patton, Deba George and Chris Cedar headline the Australian Indigenous All Stars for next month's annual clash with the New Zealand Maori National Team across the Tasman.
In: Flashbacks, Misc — Tuesday, 14 Aug, 2018
TODAY marks the 82nd anniversary of the Gold Medal playoff from the 1936 Berlin Olympics, the Games where men's basketball first was introduced, with the final played outdoors and in driving rain.
In: NBA, Misc — Friday, 10 Aug, 2018
STEVEN Adams may be the biggest name in New Zealand basketball but he's not too big to forget his roots or to foster further growth of the game in his homeland.
In: SA, Misc — Friday, 3 Aug, 2018
SOUTH Australia's basketball charity The Free Throw Foundation has released another round of funding for the state's basketball community through its "Assist Program."
In: SA, Misc — Sunday, 29 Jul, 2018
THE optimist in me likes to believe we all have that one – or more – friend(s) we can go years without seeing, but with whom we instantly can resume a conversation as if the intervening month, year, decade was merely a moment.
In: Misc — Saturday, 7 Jul, 2018
CHAMPIONS League Basketball has revealed its exciting new calendar, featuring 25 major 3X3 events and a National Final coming to an iconic Melbourne location.
In: NBL, WNBL, Boomers & Opals, NBA, SA, Flashbacks, Misc — Monday, 28 May, 2018
APOLOGIES friends and readers. I know the site has been inactive for just over a week, and thanks to those who've contacted me, concerned for my wellbeing.