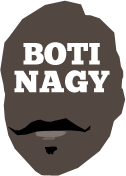 ---
Advertising opportunities available.
Please contact me.
---
In: Boomers & Opals, Misc — Wednesday, 14 Aug, 2019
MELBOURNE will stage its historic first international Indigenous matches next Tuesday at Knox when the Australian Indigenous All Stars men's and women's teams host Kingdom of Hawai'i at State Basketball Centre.
In: Boomers & Opals, Misc — Sunday, 11 Aug, 2019
THE countdown is on in earnest to the 2019 FIBA World Cup from August 31-September 15 in China and the game's global governing body has bounced into the spirit of it, producing a four-part documentary on the championship's history.
In: Misc — Thursday, 8 Aug, 2019
INSTALLATION of Australia's first semi-permanent FIBA3X3 court began today in Darwin and will be available for 12 months of action from Friday, August 23, likely attracting international teams from Papua-New Guinea, the Philippines and Malaysia.
In: SA, Misc — Friday, 12 Jul, 2019
DESCRIBED by Dean Brogan as a "remarkable man", legendary sports icon Kevin Sheedy will talk exclusively to the Free Throw Foundation lunch on Thursday about "Basketball to Footy."
In: NBL, SA, Misc — Friday, 5 Jul, 2019
BASKETBALL Australia is bearing the brunt of the heat today for its decision to prevent Mount Gambier from joining the NZ NBL in 2020, but in truth it had no option other than to rule against the Pioneers.
In: SA, Misc — Monday, 24 Jun, 2019
AFL Hall of Fame legend, former Richmond star and four-time Essendon premiership coach Kevin Sheedy is the prize guest for the Free Throw Foundation's next big lunch on Thursday, July 18.
In: Misc — Thursday, 20 Jun, 2019
MOVIE REVIEW: IMAGINE there's no Beatles, it's not easy, even if you try. No Come Together, not even Ticket to Ride. ... You get the idea and it's the terrific premise of YESTERDAY, which hits cinemas next week.
In: SA, Misc — Thursday, 13 Jun, 2019
MULTIPLE SEABL champion Mt Gambier Pioneers - the club left out in the cold when the new NBL1 competition was formed - has followed the lead of Tasmania's Southern Huskies and nominated for the NZ-NBL next year.
In: Misc — Friday, 7 Jun, 2019
MAGDOLNA Nagy passed away peacefully this week, leaving an amazing legacy, guiding her young family through World War II's wildest days, creating a new and grand life in Australia and welcoming many of basketball's greatest legends into our lives and home.
In: NBA, Misc — Thursday, 9 May, 2019
THE TOUR: Sarunas, Dirk, Giannis, Luka—Europe has supplied some of the NBA's biggest names for a generation now. But the man who helped make the Euro Invasion possible is all but forgotten: Jim McGregor, the entrepreneurial American coach who brought basketball across the Atlantic 50 years ago.