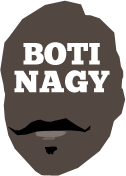 ---
Advertising opportunities available.
Please contact me.
---
In: NBL, Boomers & Opals, Misc — Sunday, 3 Jan, 2021
AROUND basketball long enough to (erroneously, as it turns out) believe I knew most of its history, Grantley Bernard's collaboration with Lindsay Gaze to produce "GAZE. The Man. The Player. The Coach." is a revelation from start to finish.
In: WNBL, Boomers & Opals, SA, Misc — Monday, 26 Oct, 2020
THE sight of Julie Nykiel inbounding a baseline ball after an opposition basket, sprinting up the split-line and receiving a pass back for a layup was one of the most common on courts across SA and Australia for more than a decade in the 70s-80s.
In: NBA, Misc — Monday, 28 Sep, 2020
VISUAL Concepts' NBA 2K21, the 22nd instalment of the acclaimed 2K series, was released to a worldwide audience early this month and it's time to jump aboard.
In: Flashbacks, Misc — Saturday, 6 Jun, 2020
AS revealed here last week, I've been buried in my PC banging out my memoir, inspired by colleagues Derek Pedley and Vincent Ross. So here now is Parts Two and Three of Chapter One. Settle in with a cup of coffee because this is a longer read. Or, of course, don't.
In: WNBL, Misc — Friday, 20 Mar, 2020
THE WNBL's 2016 Betty Watson Youth Player of the Year, former Lightning and Lynx guard/forward Alex Ciabattoni has been playing in Italy, arguably now the epicentre of the COVID-19 virus.
In: Misc — Saturday, 7 Mar, 2020
AL McGuire was an American college coach and broadcaster, head coach at Marquette University from 1964 to 1977 and a national championship winner in his final season.
In: SA, Misc — Tuesday, 4 Feb, 2020
IF BASKETBALL SA had recognised the contribution to the sport and promotion of it which the late Noel Woollacott selflessly supplied, he easily would have been the historic first ever inductee into its Hall of Fame.
In: NBL, WNBL, NBA, Misc — Wednesday, 29 Jan, 2020
THE death of Kobe Bryant on Monday morning and the circumstances surrounding it was a tragic event for basketball globally and Brad Rosen and I review what the Los Angeles Lakers legend gave to the world in this week's podcast.
In: SA, Misc — Thursday, 9 Jan, 2020
BASKETBALL SA after a long hiatus and inspired by events conducted by rival state associations, is re-launching its longstanding Hall of Fame and inducting its first list of candidates of the decade on Friday, February 7.
In: SA, Misc — Thursday, 19 Dec, 2019
BRAD Haydon is the new Chairman of the Free Throw Foundation, with the SA basketball charity's founder David Spear tomorrow performing his final duties at its festive season luncheon featuring Opals coach Sandy Brondello.