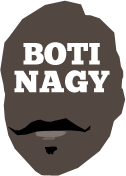 ---
Advertising opportunities available.
Please contact me.
---
In: SA, Misc — Friday, 21 Dec, 2018
MOUNT Gambier Pioneers WILL compete in Basketball SA's 2019 Premier League after all, sanity prevailing today with the 10 existing clubs revisiting their decision to exclude the four-time SEABL champions.
In: SA, Misc — Wednesday, 19 Dec, 2018
FOUR-time SEABL men's champion Mount Gambier effectively has been told to 'go jump in the lake' by Basketball SA's Premier League competition, leaving the future of one of the nation's best-run basketball clubs in the air.
In: Boomers & Opals, Misc — Saturday, 8 Dec, 2018
MIES, Switzerland: Greek-born Andreas Zagklis is the new Secretary General of FIBA, succeeding Patrick Baumann who died tragically in October.
In: NBL, SA, Misc — Thursday, 15 Nov, 2018
IT'S not too late! Basketball Australia Hall of Famer Cal Bruton will be rocking the audience tomorrow at the Free Throw Foundation lunch but he'll also be sharing his knowledge on court and there's still time to get a piece of the action.
In: NBL, SA, Misc — Wednesday, 24 Oct, 2018
BASKETBALL Australia Hall of Famer Cal Bruton is promising a "warts and all" expose of his life and career when he stars as the guest speaker at the Free Throw Foundation's November lunch.
In: SA, Misc — Sunday, 7 Oct, 2018
TOBELA Mdaka has enjoyed a rich sporting career as a premier South African rugby player, but there is life after the roar of the crowd abates as the star will relate on Wednesday in Adelaide.
In: Boomers & Opals, Misc — Tuesday, 2 Oct, 2018
A LAST-gasp layup by big man Chris Patton not only secured the opening game of this year's annual Australian Indigenous All Stars' series over the New Zealand Maori National Team, but set up the Apunipima-sponsored outfit's fourth straight Trans-Tasman Championship.
In: Misc — Wednesday, 12 Sep, 2018

CLB3X3 has unveiled its fourth Elite Club and its first for Melbourne with the announcement of its Mornington Peninsula-based Southern Bobcats.
In: NBL, WNBL, Misc — Monday, 3 Sep, 2018
MARK Dickel is one of New Zealand's most succesful basketballers, now equally established as a top coach. Today he shares more personal insights, this time the changing nature of the game and the point guard role.
In: Misc — Friday, 31 Aug, 2018
AN exciting new national club championship and the reinvigoration of state leagues ultimately has led to the demise of Australia's longest-running interstate basketball competition, the SEABL.