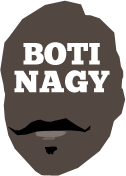 ---
Advertising opportunities available.
Please contact me.
---
In: Misc — Saturday, 7 Mar, 2020
AL McGuire was an American college coach and broadcaster, head coach at Marquette University from 1964 to 1977 and a national championship winner in his final season.
In: SA, Misc — Tuesday, 4 Feb, 2020
IF BASKETBALL SA had recognised the contribution to the sport and promotion of it which the late Noel Woollacott selflessly supplied, he easily would have been the historic first ever inductee into its Hall of Fame.
In: NBL, WNBL, NBA, Misc — Wednesday, 29 Jan, 2020
THE death of Kobe Bryant on Monday morning and the circumstances surrounding it was a tragic event for basketball globally and Brad Rosen and I review what the Los Angeles Lakers legend gave to the world in this week's podcast.
In: SA, Misc — Thursday, 9 Jan, 2020
BASKETBALL SA after a long hiatus and inspired by events conducted by rival state associations, is re-launching its longstanding Hall of Fame and inducting its first list of candidates of the decade on Friday, February 7.
In: SA, Misc — Thursday, 19 Dec, 2019
BRAD Haydon is the new Chairman of the Free Throw Foundation, with the SA basketball charity's founder David Spear tomorrow performing his final duties at its festive season luncheon featuring Opals coach Sandy Brondello.
In: NBL, WNBL, Boomers & Opals, NBA, Misc — Saturday, 14 Dec, 2019
BOOK REVIEWS: It has been a rarity for basketball in Australia to have too many books written about it or its protagonists, so having two available right now as Christmas stocking stuffers is like ... well, Christmas!
In: Boomers & Opals, SA, Misc — Friday, 18 Oct, 2019
THE Free Throw Foundation has scored another superstar speaker for its next fundraiser luncheon on December 20, with "The Bron" - Opals coach Sandy Brondello - secured to share her plans for our Tokyo Olympics gold rush.
In: Boomers & Opals, Misc — Friday, 16 Aug, 2019
IT'S a massive week coming up for the Australian Indigenous Basketball's All Stars, with more ground-breaking to come next month in their historic first-ever match against an NBL team.
In: Boomers & Opals, Misc — Wednesday, 14 Aug, 2019
MELBOURNE will stage its historic first international Indigenous matches next Tuesday at Knox when the Australian Indigenous All Stars men's and women's teams host Kingdom of Hawai'i at State Basketball Centre.
In: Boomers & Opals, Misc — Sunday, 11 Aug, 2019
THE countdown is on in earnest to the 2019 FIBA World Cup from August 31-September 15 in China and the game's global governing body has bounced into the spirit of it, producing a four-part documentary on the championship's history.