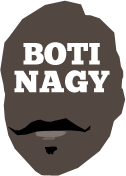 ---
Advertising opportunities available.
Please contact me.
---
In: SA, Misc — Thursday, 13 Jun, 2019
MULTIPLE SEABL champion Mt Gambier Pioneers - the club left out in the cold when the new NBL1 competition was formed - has followed the lead of Tasmania's Southern Huskies and nominated for the NZ-NBL next year.
In: Misc — Friday, 7 Jun, 2019
MAGDOLNA Nagy passed away peacefully this week, leaving an amazing legacy, guiding her young family through World War II's wildest days, creating a new and grand life in Australia and welcoming many of basketball's greatest legends into our lives and home.
In: NBA, Misc — Thursday, 9 May, 2019
THE TOUR: Sarunas, Dirk, Giannis, Luka—Europe has supplied some of the NBA's biggest names for a generation now. But the man who helped make the Euro Invasion possible is all but forgotten: Jim McGregor, the entrepreneurial American coach who brought basketball across the Atlantic 50 years ago.
In: NBL, NBA, Misc — Monday, 8 Apr, 2019
TAKING on the challenge of a documentary making the collecting of sports cards interesting, let alone entertaining, had to knock award-winning filmmaker Lennon Cooper for a coop-de-loop.
In: WNBL, Boomers & Opals, Misc — Wednesday, 3 Apr, 2019
SUNDAY was a seriously significant day in Australian sports history – a day on which more than 53,000 people meandered into picturesque Adelaide Oval to exclusively watch women's sport.
In: WNBL, Misc — Thursday, 28 Mar, 2019
THE omens could not be better for the AFLW's Adelaide Crows when co-captain Erin Phillips and star 2019 recruit Jessica Foley lead them onto Adelaide Oval on Sunday for the Grand Final.
In: Misc — Wednesday, 13 Mar, 2019
REVIEW: YOU have to be a special kind of human being to stand up in front of a room full of strangers with the intention of making them laugh, and have no doubt, Danny Bhoy, Ivan Aristeguieta and Eddie Izzard fit the bill.
In: Boomers & Opals, Misc — Friday, 8 Mar, 2019
SOUTH Australia's talented Fejo family has supplied 30 percent of Australia's Apunipima All Stars women's basketball team for the 2019 Four Nations Cup in New Zealand.
In: SA, Misc — Sunday, 27 Jan, 2019
BASKETBALL games on TV from all around the world ... a "One-Stop Shop" for all your hoops viewing needs? And it's free? Sounds like a dream but it's been made reality by an Adelaide computer wiz kid.
In: SA, Misc — Friday, 21 Dec, 2018
MOUNT Gambier Pioneers WILL compete in Basketball SA's 2019 Premier League after all, sanity prevailing today with the 10 existing clubs revisiting their decision to exclude the four-time SEABL champions.