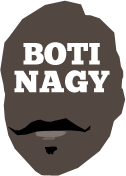 ---
Advertising opportunities available.
Please contact me.
---
In: NBL, Misc — Friday, 6 Dec, 2013
WILLIE Farley, NBL Championship winner, league MVP runner-up and scoring phenomenon has accepted a new role after a season in Queensland with Toowoomba Mountaineers.
In: NBL, SA, Misc — Wednesday, 4 Dec, 2013
ROB Beveridge is in China, after accepting the role of head coach of the Chinese Basketball Association's Shanghai Sharks, the club owned by former NBA star Yao Ming.
In: NBL, NBA, Misc — Tuesday, 3 Dec, 2013
BRAD Davidson was a hard-nosed, tough-as-teak nugget of a basketball player but also one of the most talented Mildura has ever turned out.
In: Misc — Wednesday, 27 Nov, 2013
STRONG word out of the South East Australian Basketball League is plans to shelter under the Basketball Australia umbrella are close to dead in the water as clubs decide they'd rather be singing in the rain.
In: Misc — Tuesday, 26 Nov, 2013
AUSTRALIAN junior Michael Luxford will play for Victoria at the national Under 20 championships in February, then quit basketball for an AFL career.
In: SA, Misc — Friday, 22 Nov, 2013
SOL Johnson's death this week won't pass with the same degree of national attention or reaction as some of the higher profile players and people the game has lost of late.
In: NBL, WNBL, Misc — Wednesday, 20 Nov, 2013
I HATE to be the bearer of bad tidings, especially where this man is concerned, but David Andersen won't be playing in the NBL anytime soon.
In: NBL, NBA, Misc — Tuesday, 19 Nov, 2013
CANNOT even convey how much I am looking forward to this weekend's round of NBL and WNBL but here's the thing - I can sit back and enjoy the action and the skills of the new or rejuvenated faces.
In: NBL, Misc — Sunday, 17 Nov, 2013
AYINDE has joined Jesse on an early flight back to the USA, Sandy lands in Phoenix and by the way, there were some great games this weekend.
In: NBL, WNBL, Misc — Wednesday, 6 Nov, 2013
I'M still having trouble understanding why the SEABL wants to hand its administrative reigns to Basketball Australia when I look at how little the federation has done for the WNBL.