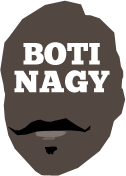 ---
Advertising opportunities available.
Please contact me.
---
In: Misc — Sunday, 3 Aug, 2014
LEGENDARY coach, former import, NBL Championship winner and fulltime basketball lover Bruce Palmer has been confirmed to coach in Brisbane and for free!
In: Misc — Sunday, 20 Jul, 2014
EVERY now and then, you get a stark reminder of your own mortality and the fact you may soon be joining all your childhood heroes somewhere in the great beyond.
In: Misc — Saturday, 19 Jul, 2014
DANTE Exum today sank the game-clinching bucket as Utah Jazz put away Portland Trail Blazers 75-73 at the NBA Summer League in Las Vegas.
In: WNBL, Boomers & Opals, Misc — Friday, 18 Jul, 2014
WOMEN TAKE FRIDAY (1) - OPALS World Champion Penny Taylor was back to her very best today for Phoenix against Connecticut as the Mercury swept to their 12th straight WNBA win 101-85.
In: NBL, WNBL, Misc — Friday, 4 Jul, 2014
IT'S July 4, American Independence Day so in the spirit of friendship toward our brethren across the ocean, I reprise an article designed to help them on their journey in the Land of Oz.
In: NBL, Boomers & Opals, Misc — Thursday, 5 Jun, 2014
DON'T be surprised if Daryl Corletto is courted by Melbourne United now the NZ Breakers have released him from the final year of his contract with the triple-NBL champs.
In: NBL, NBA, Misc — Tuesday, 3 Jun, 2014
GREGG Popovich has done an incredible coaching job yet again to take his San Antonio Spurs to the Western Conference Championship, keeping their appointment with reigning champ Miami Heat for the NBA Championship.
In: NBA, Misc — Monday, 19 May, 2014
JOE Ingles made it "third time lucky" in the early hours today when Maccabi Tel Aviv won its sixth Euroleague Championship with a stunning 98-86 overtime upset over Real Madrid in Milan.
In: NBL, WNBL, Misc — Saturday, 17 May, 2014
FINALLY, Joe Ingles is through to the Euroleague Championship game after his Maccabi Tel Aviv team pulled off a miracle finish in its Final Four semi-final against CSKA Moscow.
In: Boomers & Opals, NBA, Misc — Friday, 16 May, 2014
THE WNBA's 2014 season tips off tomorrow morning, our time, and non-committed basketball lovers can latch onto Phoenix Mercury as the club with the most Aussie content.