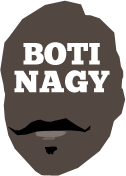 ---
Advertising opportunities available.
Please contact me.
---
In: NBL, Boomers & Opals, Misc — Tuesday, 21 Oct, 2014
CAL Bruton and Brendan Joyce on the same court was trouble. On the same bill as lunch speakers? Hold onto your party hats!
In: WNBL, Misc — Wednesday, 8 Oct, 2014
IF Opals Bronze Medallists Rachel Jarry, Rebecca Allen and Nat Burton all suit, expect Melbourne Boomers to be the surprise winner of the WNBL's Spring Shield preseason tournament this weekend in Bendigo.
In: Boomers & Opals, Misc — Tuesday, 7 Oct, 2014
THERE appears to have been a one-man campaign to spank Australia's media for its lack of presence at FIBA's recent World Cup and World Championship campaigns.
In: SA, Misc — Friday, 12 Sep, 2014
IT'S the SEABL's big weekend coming up, with Mount Gambier and Nunawading battling out the men's final on Sunday after Hobart and Brisbane determine the women's champion.
In: Misc — Sunday, 3 Aug, 2014
LEGENDARY coach, former import, NBL Championship winner and fulltime basketball lover Bruce Palmer has been confirmed to coach in Brisbane and for free!
In: Misc — Sunday, 20 Jul, 2014
EVERY now and then, you get a stark reminder of your own mortality and the fact you may soon be joining all your childhood heroes somewhere in the great beyond.
In: Misc — Saturday, 19 Jul, 2014
DANTE Exum today sank the game-clinching bucket as Utah Jazz put away Portland Trail Blazers 75-73 at the NBA Summer League in Las Vegas.
In: WNBL, Boomers & Opals, Misc — Friday, 18 Jul, 2014
WOMEN TAKE FRIDAY (1) - OPALS World Champion Penny Taylor was back to her very best today for Phoenix against Connecticut as the Mercury swept to their 12th straight WNBA win 101-85.
In: NBL, WNBL, Misc — Friday, 4 Jul, 2014
IT'S July 4, American Independence Day so in the spirit of friendship toward our brethren across the ocean, I reprise an article designed to help them on their journey in the Land of Oz.
In: NBL, Boomers & Opals, Misc — Thursday, 5 Jun, 2014
DON'T be surprised if Daryl Corletto is courted by Melbourne United now the NZ Breakers have released him from the final year of his contract with the triple-NBL champs.