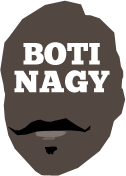 ---
Advertising opportunities available.
Please contact me.
---
In: NBL, Misc — Thursday, 24 Apr, 2014
IF you need evidence the Player Points System is flawed then look only as far as Tom Jervis.
In: NBA, Misc — Tuesday, 22 Apr, 2014
GREECE's two Euroleague clubs, winners of the past three championships, staved off elimination today, winning closely contested home games.
In: NBL, Misc — Friday, 11 Apr, 2014
FIRST up, let me say thank you to the many people who have inquired and queried what has happened to B.O.T.I. for the past week or so.
In: Boomers & Opals, Misc — Tuesday, 18 Mar, 2014

ANDREJ Lemanis is bound for the Canary Islands with the Boomers for the World Cup later this year, with a short detour to Adelaide next month as guest of the Free Throw Foundation.
In: Misc — Wednesday, 26 Feb, 2014
SENIOR Night is huge in US college sports. No, I don't mean a similar senior night to Tuesdays at the RSL Hall for Bingo but the celebration of the contributions made to varsity life by graduating athletes.
In: NBL, WNBL, Misc — Friday, 7 Feb, 2014
WHAT a joke. What a pitiful, pathetic joke. SEABL? Hope you're paying attention at how our illustrious Basketball Australia is in the cost-cutting process of devaluing everything fabulous about the WNBL.
In: NBL, Misc — Wednesday, 22 Jan, 2014
LUCAS Walker will miss at least the next three Tigers' NBL games with his recurring Achilles tendon issue.
In: Misc — Tuesday, 17 Dec, 2013
WNBL life member and Adelaide Lightning 2008 championship captain Sam Woosnam will open her long-awaited coaching career in the South East Australian Basketball League against her former team Sandringham Sabres on March 22.
In: SA, Misc — Wednesday, 11 Dec, 2013
HERE'S a pair of rare midweek "Flashbacks" - one from 2012, the other from 1941.
In: NBL, WNBL, Misc — Monday, 9 Dec, 2013
BASKETBALL followers who truly follow the game in Australia will not be greatly surprised to learn Basketball Australia's High Performance manager Steven Icke has resigned.