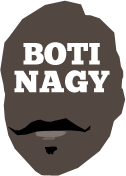 ---
Advertising opportunities available.
Please contact me.
---
In: SA, Misc — Friday, 3 Aug, 2018
SOUTH Australia's basketball charity The Free Throw Foundation has released another round of funding for the state's basketball community through its "Assist Program."
In: SA, Misc — Sunday, 29 Jul, 2018
THE optimist in me likes to believe we all have that one – or more – friend(s) we can go years without seeing, but with whom we instantly can resume a conversation as if the intervening month, year, decade was merely a moment.
In: Misc — Saturday, 7 Jul, 2018
CHAMPIONS League Basketball has revealed its exciting new calendar, featuring 25 major 3X3 events and a National Final coming to an iconic Melbourne location.
In: NBL, WNBL, Boomers & Opals, NBA, SA, Flashbacks, Misc — Monday, 28 May, 2018
APOLOGIES friends and readers. I know the site has been inactive for just over a week, and thanks to those who've contacted me, concerned for my wellbeing.
In: Misc — Monday, 14 May, 2018
THE countdown is on to Australia's first 3X3 playing venue opening to the public from May 26 at Kangaroo Point in Brisbane, offering a "home away from home" purely for 3X3 players.
In: SA, Misc — Saturday, 12 May, 2018
SAM Krupsky, one of the American basketball players in the vanguard to swamp South Australia in its halcyon decade of the Seventies, died this week aged 66, the sport and all who knew him losing a great friend and unique character.
In: SA, Misc — Friday, 4 May, 2018
IF you've been wondering why there's been a few odd days lately when there's been no coverage of all the many basketball events occurring worldwide, the truth finally can be revealed.
In: Misc — Thursday, 19 Apr, 2018
SLEEPY Murray Bridge, about an hour's drive from Adelaide, will come to life this weekend when CLB3X3 stages an event there after rocking it in Mackay and Townsville.
In: Boomers & Opals, Misc — Saturday, 17 Mar, 2018
PORT MORESBY: Patrick Ani has come a long way since he stuck a home-made backboard and ring onto a tree in his backyard to create extra scrimmage options for him and his Papua New Guinea mates.
In: Misc — Wednesday, 14 Feb, 2018
AT last year's Supanova event at Wayville Showgrounds, Marvel's creative genius Stan Lee in his audience QandA, told us the new "Black Panther" movie would raise the bar.