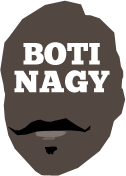 ---
Advertising opportunities available.
Please contact me.
---
In: NBL, Misc — Friday, 16 Jan, 2015
NBL giants CJ Bruton and Rob Beveridge will coach Queensland's Rising Stars tomorrow night in a fundraiser for the "Still I Rise" Foundation at Carina.
In: Misc — Tuesday, 23 Dec, 2014
THERE was a lot going on in the Hotel Principe di Savoia in Milan, with San Antonio Spurs players shuffling toward their palatial rooms, their entourages in tow.
In: NBL, Misc — Wednesday, 17 Dec, 2014
BRISBANE Spartans' initial bold plans to push for an NBL license may have wound up on the shelf but the SEABL men's program has received a huge boost with CJ Bruton its new head coach.
In: Misc — Tuesday, 16 Dec, 2014
BEFORE you prepare to lynch me for doing a 180 on the SEABL handing its governance to Basketball Australia, let me say two words to you – Anthony Moore.
In: Misc — Tuesday, 4 Nov, 2014
YES, I know I load this up every year on this day but it is my contribution to "the race that stops a nation".
In: NBL, Misc — Wednesday, 29 Oct, 2014
THE hardest part yesterday about the hearing and verdict for Josh Childress was seeing – again – what a gaggle of filthy, mindless, gutless tools social media can throw up at the drop of a hat.
In: NBL, Boomers & Opals, Misc — Tuesday, 21 Oct, 2014
CAL Bruton and Brendan Joyce on the same court was trouble. On the same bill as lunch speakers? Hold onto your party hats!
In: WNBL, Misc — Wednesday, 8 Oct, 2014
IF Opals Bronze Medallists Rachel Jarry, Rebecca Allen and Nat Burton all suit, expect Melbourne Boomers to be the surprise winner of the WNBL's Spring Shield preseason tournament this weekend in Bendigo.
In: Boomers & Opals, Misc — Tuesday, 7 Oct, 2014
THERE appears to have been a one-man campaign to spank Australia's media for its lack of presence at FIBA's recent World Cup and World Championship campaigns.
In: SA, Misc — Friday, 12 Sep, 2014
IT'S the SEABL's big weekend coming up, with Mount Gambier and Nunawading battling out the men's final on Sunday after Hobart and Brisbane determine the women's champion.