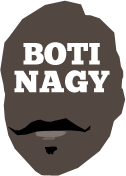 ---
Advertising opportunities available.
Please contact me.
---
In: Misc — Thursday, 19 Apr, 2018
SLEEPY Murray Bridge, about an hour's drive from Adelaide, will come to life this weekend when CLB3X3 stages an event there after rocking it in Mackay and Townsville.
In: Boomers & Opals, Misc — Saturday, 17 Mar, 2018
PORT MORESBY: Patrick Ani has come a long way since he stuck a home-made backboard and ring onto a tree in his backyard to create extra scrimmage options for him and his Papua New Guinea mates.
In: Misc — Wednesday, 14 Feb, 2018
AT last year's Supanova event at Wayville Showgrounds, Marvel's creative genius Stan Lee in his audience QandA, told us the new "Black Panther" movie would raise the bar.
In: Misc — Wednesday, 14 Feb, 2018
NOT all that long ago but before Marvel's "Black Panther" made his big screen debut in "Captain America: Civil War", I found myself in a fun argument with Adelaide 36ers coaches Joey Wright and Kevin Brooks.
In: Boomers & Opals, Misc — Tuesday, 13 Feb, 2018
WHILE Australia prepares for internationals against the Philippines and Chinese Taipei, New Zealand's Tall Blacks hit the road in the second FIBA World Cup window.
In: Boomers & Opals, Misc — Tuesday, 13 Feb, 2018
GUY Molloy, who took the Melbourne Boomers within one win of the WNBL championship this season, is the new head coach of the New Zealand national women's team, the Tall Ferns.
In: NBL, Misc — Tuesday, 13 Feb, 2018
DAVID Biwer says NBL accusations of "profiteering" and "leeches in the (sports apparel) industry" are upsetting and he is taking it personally considering his Melbourne-based company, iAthletic annually ploughs $200,000 back into basketball.
In: Misc — Saturday, 10 Feb, 2018
YES, I realise I'm late to the party but if you, like me, haven't yet discovered what a lot of the free world has known since December, it's time to hit the cinema before it's too late and take in "The Greatest Showman."
In: Misc — Friday, 9 Feb, 2018
NEW Japan Pro Wrestling's "Fallout Down Under" tour hits Australia next week for four nights of the best wrestling outside the WWE, and some would argue even better than the "sport's" No.1 promotion too.
In: Boomers & Opals, Misc — Thursday, 1 Feb, 2018
ELTHAM Wildcats and Bulleen Boomers will represent Australia at the inaugural Junior NBA World Championship in Orlando, Florida from August 7-12 in a huge announcement today.