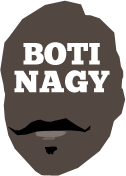 ---
Advertising opportunities available.
Please contact me.
---
In: Misc — Friday, 5 Jun, 2015

In: NBL, Misc — Friday, 5 Jun, 2015
THE sudden and unexpected arrival on the elite basketball scene of a new competition was sure to draw a reaction and it did, including a surprised one from NBL Executive Director Larry Kestelman.
In: NBL, Misc — Friday, 5 Jun, 2015
BASKETBALL's winter equivalent of cricket's upbeat, fast-paced, over-and-done Big Bash will hit Australia in 2017 when Champions League Basketball launches its inaugural season.
In: NBL, Boomers & Opals, NBA, SA, Misc — Friday, 29 May, 2015
WHAT a great week this has turned out to be for Australian basketball. And how badly did the NBL need that shot in the arm?
In: Misc — Saturday, 9 May, 2015
YOU know that old "truth is stranger than fiction" saying or the fact common sense these days is exceedingly uncommon? Here's some proof.
In: Misc — Friday, 8 May, 2015
BASKETBALL Australia mismanagement meant the QBL tipped off last weekend with 20 imports unable to suit up.
In: Misc — Saturday, 11 Apr, 2015
2015 Bartercard NZ NBL Preview
In: Misc — Wednesday, 8 Apr, 2015
BREANNA Stewart predicted she would win four NCAA championships during her years at University of Connecticut and is now just one away from fulfilling that expectation.
In: Misc — Tuesday, 7 Apr, 2015
THE officiating may have left a little to be desired but in the end, two late buckets by Jahlil Okafor and Tyus Jones' big 3-pointer allowed Duke University to escape Wisconsin and claim its fifth NCAA crown 68-63 today.
In: Boomers & Opals, Misc — Tuesday, 17 Mar, 2015