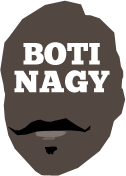 ---
Advertising opportunities available.
Please contact me.
---
In: NBL, NBA, Misc — Monday, 8 Apr, 2019
TAKING on the challenge of a documentary making the collecting of sports cards interesting, let alone entertaining, had to knock award-winning filmmaker Lennon Cooper for a coop-de-loop.
In: WNBL, Boomers & Opals, Misc — Wednesday, 3 Apr, 2019
SUNDAY was a seriously significant day in Australian sports history – a day on which more than 53,000 people meandered into picturesque Adelaide Oval to exclusively watch women's sport.
In: WNBL, Misc — Thursday, 28 Mar, 2019
THE omens could not be better for the AFLW's Adelaide Crows when co-captain Erin Phillips and star 2019 recruit Jessica Foley lead them onto Adelaide Oval on Sunday for the Grand Final.
In: Misc — Wednesday, 13 Mar, 2019
REVIEW: YOU have to be a special kind of human being to stand up in front of a room full of strangers with the intention of making them laugh, and have no doubt, Danny Bhoy, Ivan Aristeguieta and Eddie Izzard fit the bill.
In: Boomers & Opals, Misc — Friday, 8 Mar, 2019
SOUTH Australia's talented Fejo family has supplied 30 percent of Australia's Apunipima All Stars women's basketball team for the 2019 Four Nations Cup in New Zealand.
In: SA, Misc — Sunday, 27 Jan, 2019
BASKETBALL games on TV from all around the world ... a "One-Stop Shop" for all your hoops viewing needs? And it's free? Sounds like a dream but it's been made reality by an Adelaide computer wiz kid.
In: SA, Misc — Friday, 21 Dec, 2018
MOUNT Gambier Pioneers WILL compete in Basketball SA's 2019 Premier League after all, sanity prevailing today with the 10 existing clubs revisiting their decision to exclude the four-time SEABL champions.
In: SA, Misc — Wednesday, 19 Dec, 2018
FOUR-time SEABL men's champion Mount Gambier effectively has been told to 'go jump in the lake' by Basketball SA's Premier League competition, leaving the future of one of the nation's best-run basketball clubs in the air.
In: Boomers & Opals, Misc — Saturday, 8 Dec, 2018
MIES, Switzerland: Greek-born Andreas Zagklis is the new Secretary General of FIBA, succeeding Patrick Baumann who died tragically in October.
In: NBL, SA, Misc — Thursday, 15 Nov, 2018
IT'S not too late! Basketball Australia Hall of Famer Cal Bruton will be rocking the audience tomorrow at the Free Throw Foundation lunch but he'll also be sharing his knowledge on court and there's still time to get a piece of the action.